Roberto Savio Food Photography Workshop: Saturday 10th and Sunday 11th May 2014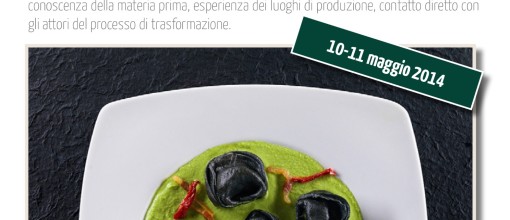 After the dates of  Bologna and Venice, we are pleased to organize the new Roman date of the workshop of Food Photography by Roberto Savio.
Roberto Savio work in the food industry for several years ; to its credit a rich portfolio of projects , reportage, editorial advice , collaborations with multinational companies and Food Groceryl chains.
Since 2009, he develops projects and photographic narrative with LINEAGOLOSA.tv , ranging from innovative technologies , new media and television formats .
Roberto will be with us on Saturday 10 and Sunday, May 11, 2014 for two days full time entirely dedicated to Food Photography , where to acquire all the knowledge and tools to "tell" , better interpret and enhance a dish.
The workshop will include theoretical lessons – techniques in the classroom, indoor and outdoor photo shoots and is dedicated to professionals in HORECA sector, food bloggers , food photography lovers
The workshop will be carried out in the beautiful location of The Traveller Chef  Rome, operating in cooking & wine experiences area since 2012 .
The cost of the entire workshop is 200 € + VAT . Registrations will end May 1, 2014 , for information: info@instyleeventi.com , info@movephoto.it , www.robertosavio.it , www.movephoto.it
Download the workshop program in PDF DOWNLOAD