Meeting & Event Design. Concepts and tools for meetings with more impactful results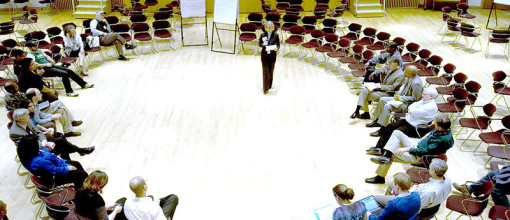 Meeting organization has become more and more interactive , customized , social oriented; it is therefore essential to understand and evaluate new trends in  meeting design area to be competitive and innovative with the customer.
IMEX  Frankfurt 2014 wanted to give a special importance to this aspect creating " IMEX Meetings Design Campfires " ten educational sessions dedicated to the Meeting Architecture.
Several tools available to give effect to a meeting , while maintaining high interaction and networking ; The Meeting Architecture collects them  into 5 categories according to the specific objectives identified for the event.
1 ) Conceptual . A series of meetings & sessions formats that can be applied to an event ; Open Space , or the Brainstorm, PechaKucha  are examples
2 ) Human tools. The human capital; Meeting designers , technicians , speakers , presentation designers , photographers, actors, musicians, moderators
3 ) Art . The use of music, color, copy writing , video theme
4) Technical. The audio- visual , décor , or simple things like props, costumes, lego or what the Americans call ' hand candy '
5 ) Technology. The increasingly popular mobile app , hybrid technology , the webcast , social media, voting, networking the systems and so on.
But who are  the Meeting Design's actors?
Just at IMEX 2014  MSI Meeting Support Institute, published a book " The Meeting Architect 's Toolbox " which contains a list of the major suppliers divided into categories of tools offered.
It's avaiable here in  PDF download, a way   to analyze and understand the dynamics of the new meetings industry .