EXPO2015 and company events: much more than just food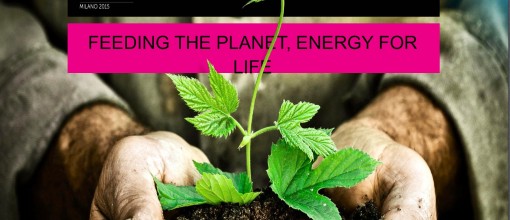 BTC 2014 first panel has been focused on the theme of EXPO 2015 with the presentation of the project "EXPO and corporate events" launched by Cisalpina Tours on how the companies are preparing themselves for this global-scale events.
An analysis of the data showed that 78% of multinational companies involved in the research has not yet implemented a strategic planning, or included investments in events related to EXPO2015, because they believe the theme does not relate to their own business.
There is probably a relevant gap of information in the corporate world it's the task of the Event Manager to fill.
The central theme of EXPO2015 "Feeding the Planet, Energy for Life" has many faces from which to start creating an event even for the client company that does not have food as major determinant of its core business:
- Cultural traditions and knowledge of the area; events around Art, history and culture
- Development and sustainable mobility; environment and energy in all its forms
- Health education; sports and sporting events
- Taste; Made in Italy in all its aspects
For those, like us, who decide to invest in EXPO2015  we would like to give some tips we learned on field:
- Start creating events in line with the theme of EXPO regardless of the commitment of a client company.
Currently and in different ways The Italian Regions are planning their posters for EXPO2015 and financially support company projects that enhance aspects and routes of their territory.
- Search for synergies and partnerships to realize proposals which stimulate multinational company, and foreign delegations going to arrive in Italy, to invest not necessarily in events or meetings in Milan but also in different areas of Italy that for local culture and products best represent the meaning of EXPO2015.
- Begin to act, as said in his speech at BTC2014 Olympia Ponno, chair of MPI Italy, "as consultants for the companies, not only as service providers".
The search is available on Cisalpina Research website while we leave you in PDF download the Document of the Global Exhibition that EXPO MILANO presented at the Travel Trend in Rome in May to be useful to have numbers and business prospects to plan events at the best.