Global Report: new trends in MICE Industry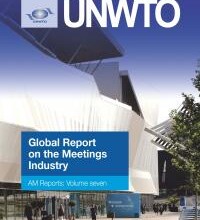 About a month ago, the UNWTO has published the Global Report , the document highlights the new trends in the Meeting Industry and
I especially liked the definition that is given to the term Meeting because , analyzing it carefully , embodies what each customer wants and expects from a meeting :
"A meeting is a general term Indicating the coming together of a number of people in one place , to confer or carry out activity in Particular . "
A meeting to be successful should attract and convey expertise , create synergies among the participants, generate cooperation.
Global Report analyse a series of case histories from different tourist destinations in the world, managed to build a reputation in the MICE sector, and especially a series of important changes to the attitude of the event:
Fragmentation of events. More events but smaller in size.
Overcoming the traditional model and customization. The customer is no longer a passive part in the organization but co-creator of content, seeking not just the cost advantage but the " meaningful experience" and the social networking that make the meeting more interactive .
Change and innovation of technology event. The increased demand for hybrid and online events and social networking requires significant changes in the organization, choice of location, in manage information pre, in, and post-event.
Here is the document in PDF Download