Christmas Party; make a Corporate Cooking team building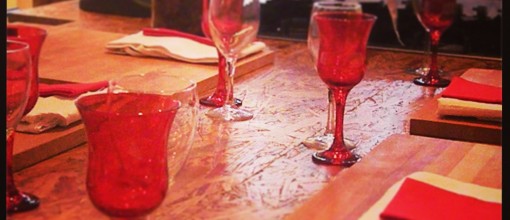 When two weeks ago, the Roman branch of a bank  asked us to organize a Christmas event for its Customer Care Division which convey different motivation and team spirit, we had no hesitation in proposing a cooking team building.
Kitchen is the convivial place for excellence and by experimenting and creating dishes and menus each participant, member of a team, leaves the professional role and their own patterns of thinking and behaving acting with and for the group.
It 's wonderful to note the empathy in working, manipulating  ingredients and doses, expect cooking times together between toasts and jokes.
And here we are today, the location is ready, cookers and aprons available, it begins.