BTC 2013. What's changing in The Events Market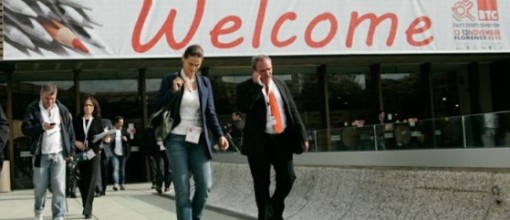 Our first day at BTC ended, many new locations and exhibitors we  had the pleasure of visiting and a single thought: the events market is increasingly changing.
There has been talk of crowdfunding for events and its regulation in Italy, a phenomenon that particularly fascinates us and who assumed higher proportions, a turning point for those working  in the sector: the possibility of organizing events requiring, by creating engagement, widespread funding and reward based.
We discovered  that crowdfunding is not only a new model of financial sustainability at the event but also a form of co-advertising;the customer-lender becomes himself speaker and spokesperson for the event.
Currently there are about 24 crowdfunding platforms listed on wired.it , http://italianvalley.wired.it/news/2013/04/09/piattaforme-crowdfunding-italiane-7834785.html; Starsup, the only platform waiting for Consob approval, is still under construction.
We left the seminar with the promise of speakers  to send us the slides of the entire speech for sharing them on our blog and with a phrase, comes to mind, that could become a project: connect, share, convince.